Malayan Insurance Co., Inc. is the leading non-life insurance company in the Philippines. Founded in 1930, Malayan offers its client and the public guaranteed peace of mind through service excellence, quality insurance protection, and the prompt processing and settlement of just and valid claims.
Ranked number 1 in non-life insurance in terms of Gross Premiums Written since 1970 by the Insurance Commission
Received favorable ratings from A.M. Best for 8 consecutive years
Net worth of 8.1 billion pesos in 2014, the highest in the industry
Malayan's 26.7 billion pesos in Assets (2014) is the largest in the industry
Malayan Insurance is authorized by the Insurance Commission to underwrite the following: Aviation, Engineering, Fire/Property, Marine, Miscellaneous Casualty, Motorcar, Personal Accident, Residential Fire and Travel Insurance, and Surety/Bonds.
Extensive network of 34 branches and service offices nationwide and is a member of the Yuchengco Group of Companies (YGC)
---
2011 Annual Report 2012 Annual Report 2013 Annual Report
2011 (PDF, 6.5 MB) 2012 (PDF, 9 MB) 2013 (PDF, 8 MB)
2014 Annual Report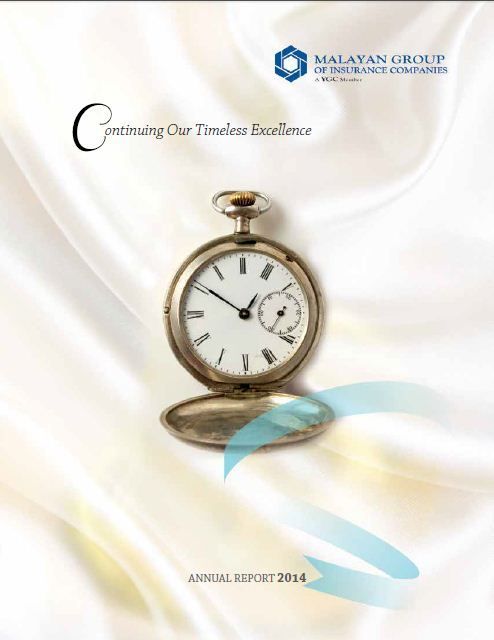 2014 (PDF, 1.7 MB)
---